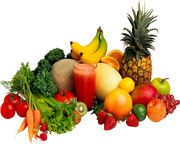 7 Ways to Save on Healthy Food
From: www.everydayhealth.com
There's no need to cut the healthy options off your shopping list - many of the best foods for controlling blood sugar are economical choices.
Diabetes can take a toll on your budget because of doctor's visits, medication costs and other expenses. But don't let a tight budget lead to a poor diet. You don't need expensive diabetic or glucose-free foods to eat right when you have diabetes. The foundation foods of your meal plan - beans, rice, and whole-grain breads - are inexpensive. Fill your cupboards with other nutritious foods using these tips:
For snacks, try popcorn, pretzels, or cereal.
Fresh vegetables in season are a great buy. Otherwise, frozen vegetables are similar nutritionally. Canned vegetables have similar fibre and mineral content but have lost their vitamins.
Buy fruits in season for the best taste and bargain prices, and give the local farmer's market a try.
Buy or make plain yogurt and add your own fresh fruit.
Use powdered fat-free milk for cooking and baking - it's inexpensive and stays fresh for a long time if the box is refrigerated.
Make meat a side dish rather than the whole meal, or make meatless meals throughout the week.
Choose fats, sweets, and alcohol less often to benefit both your budget and your diabetes.
Contributed by:
Edit
Community content is available under
CC-BY-SA
unless otherwise noted.