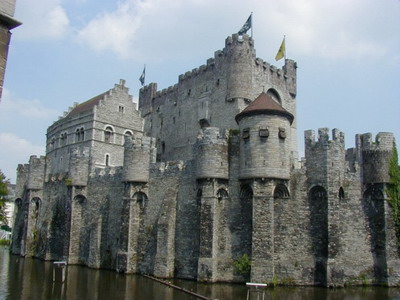 ---
WHOOPS! Some lazy kid forgot to finish orchestrating this recipe's directions. You can help by adding some more information to it.
---
Often looked at as the twin sister of the Netherlands, Belgium is a culturally rich constitutional monarchy in Central Europe. Suffering influences from German, Dutch and French culture, Belgium has developed its unique traditions and customs in many different areas. During its history, Belgium soil was sought after by some of Europe's greatest powers: the Romans, Vikings, Spaniards, the French, Germans and the Dutch, tried to claim Belgium for themselves, but never succeeded. Such hard times develop great bounds between individuals of a people and strengthen a country's culture.
Belgium has many dialects and derivations of French or German languages throughout its territory. However the main languages are French, German and Flemish, a combination of the two.
Belgium's cultural peak was obtained during the European Renaissance, when a lot of brilliant artists were formed. Writers and poets like Philippe de Comines, Jean Froissart, Hendrik Conscience or Maurice Maeterlinck are some of Belgium's most prized artists. Painting also found a warm home in Belgium, especially through painters Jan van Eyck, Hieronymus Bosch, Pieter Bruegel (the Elder), Rubens, Anthony van Dyck and modern painters like Paul Delvaux or James Ensor.
Belgium has a wide array of unique traditions and popular customs. For example the wedding tradition says that the bride should have a special handkerchief on her, with her name embroidered on it, for luck in marriage. After the wedding, the handkerchief is hung across a wall and framed, until the next wedding of a daughter, sister, granddaughter, etc. Thus the handkerchief is passed on from generation to generation, becoming a family heirloom in time.
Another important factor of Belgian culture is its architecture. Being influenced by the French "chateau" system, Belgian castles can still be found in big numbers throughout the country. Over 500 castles and chateau-style manors are offered as tourism agendas today.
Community content is available under
CC-BY-SA
unless otherwise noted.