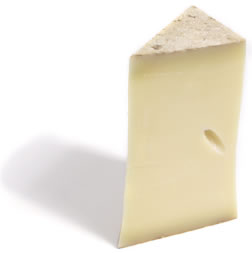 About Beaufort
Edit
Wikipedia Article About Beaufort on Wikipedia
A French cheese made with cow's milk that is a pale yellow to golden yellow color with a hard texture and is produced in large wheel shapes. The natural, rough textured rind is a dull, burnt orange color. The flavor is very smooth and the cheese is actually a type of gruyère and it is sometimes called Gruyere de Beaufort. It is suitable for snacks and appetizers, grating, and melting.
Beaufort is a hard, somewhat sharp cheese made from cow's milk and is similar to gruyère. It is produced in the area around Beaufort located high in the French Alps in the Savoie region of France. It is this high altitude that imparts Beaufort with a unique flavor.
Community content is available under
CC-BY-SA
unless otherwise noted.