The Casserole cannot be absent in a typical family dinner. In culinary history, it is very rich in flavor and started in the west as the Americans have come to love it. All throughout time, there have been casserole recipes that have changed and diverged. But still, it remains to be the creamy, cheesy, or crispy-topped dish that we all come to love.
Healthy casserole comes in recipes with a combination of meat, vegetables and rich. Some even opt to go for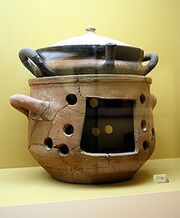 pasta. While others need a complicated way of cooking, some casseroles are based on easy recipes.
For a bit of touch of the casserole's history, let us go back to the 1940s. This was the time when the women joined the workforce and had little or no time at all to prepare dinner for their families. Then emerged one-dish meals that instantly caught the trend with wives which also a good way of stretching a basic pantry. It was a quick and easy recipe where the casserole dealt with leftovers but was still authentic and homemade.
When the war came to a close, the economy started to climb to its peak and the typical casserole recipe stated to have a fancy feel. It then became a supper centerpiece, present even at elegant dinner parties. There were classic casserole recipes from that time where one could easily make one with canned vegetables, rice or noodles and condensed soups as the sauce.
Now, the casserole recipe is still a family favorite and is customized according to a family's preference. It only requires ten minutes or even less to make and the taste is just delicious. Here are some classic casserole recipes that you might want to try at home.
Community content is available under
CC-BY-SA
unless otherwise noted.