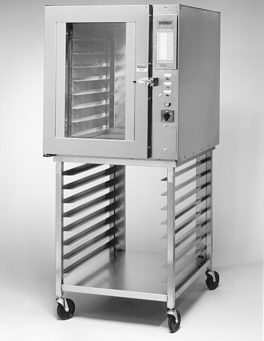 A special gas or electric oven equipped with a fan that provides continuous circulation of hot air around the food, thereby cooking it not only more evenly, but also up to 25 percent faster. For most foods, the oven temperature can be reduced 25 degrees F as well. Because convection ovens heat up so fast, there's usually no need for preheating. Convection ovens, unlike microwave ovens, do not require special cookware or major adjustments in cooking time or technique. There are also microwave-convection oven combinations, which combine the even cooking of convection with the speed of microwaving.
Community content is available under
CC-BY-SA
unless otherwise noted.