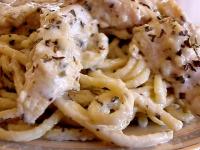 Prep Time: 1 Hour
Cook time: 15 Minutes
Serves: 2
Description
[
]
This taste alike recipe gives you the restaurant taste without having to leave home. You can pick up chicken tenderloins at the grocery store, or even at most warehouse clubs, and with a couple of extra ingredients I will show you how to get the restaurant taste in your kitchen.
Ingredients
[
]
Directions
[
]
Mix dressing, lime juice and honey together.
Pour over chicken tenders, making sure all tenders are covered, marinate for 1 hour.
Braise tenders in a non stick pan or grill to lightly golden in color but not dry.