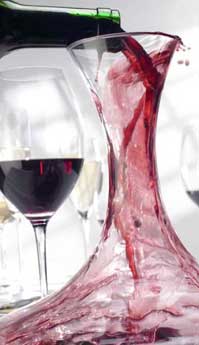 To pour a liquid (typically wine) from its bottle to another container, usually a carafe or decanter. This is generally done to separate the wine from any sediment deposited in the bottom of the bottle during the aging process. Decanting is also done to allow a wine to breathe, which thereby enhances its flavor.
Community content is available under
CC-BY-SA
unless otherwise noted.