French toast is a breakfast food served in North America and some countries in Europe. Alternative names and variants include eggy bread in the United Kingdom, Bombay toast in Anglo-Indian, German toast in Boston, gypsy toast in the , poor knights (of Windsor) in the Oxford English Dictionary. It is a Christmas time dessert in Portugal and Brazil (rabanada) and an Easter dessert in Spain (torrijas).
Typical French toast is made with bread, cinnamon and eggs. Milk or sugar is commonly added. According to what is popular in local cuisine, many of the spices that are added to bread or egg dishes are included in cooking. This versatile dish is often topped with sugar, butter, fruit, syrup, or other items.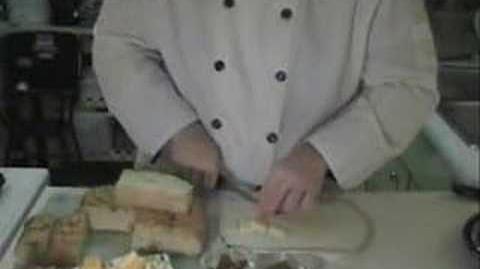 Community content is available under
CC-BY-SA
unless otherwise noted.