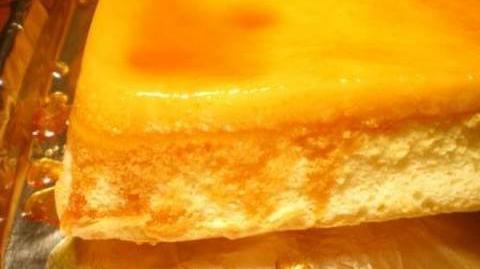 Frozen Desserts
After a sumptuous meal, you would really want to relax and dig into something light, cool and refreshing or maybe something rich, decadent and creamy.Frozen desserts are always the stars of the mealtimes. It can turn an ordinary meal into something very special.
There are different types of frozen desserts. Its list could go on endless. From frozen desserts that take about a day to make and to the easiest ones that take only 20 minutes dealing only with six ingredients or less. It is hard to believe that some of these frozen dessert ingredients could be found in the local market or your favorite grocery store.
People opt to go for instant desserts because of the hassle it brings but doing your own frozen dessert basing it on a simple recipe could add to the list of ever growing creative desserts in the market. Here are some examples of frozen desserts that you can do at home:
Dulce de Leche Carrot Cake PieEdit
Who says that carrots/recette avec truffes noires  are just for the main courses? You can make a frozen delight out of carrots. Turn your ordinary carrot into a luscious cake topped with ice cream, caramel apples and crunchy pecans.
Ingredients
4 cups Blue Bunny Chef Duff 24 Karat Carrot Cake Ice Cream, softened
16-ounce prepared graham cracker crust
3 large crisp, red-skinned apples, cored
2 tablespoons fat free caramel sundae syrup
1 1/2teaspoons lemon juice
Fat-free caramel sundae syrup (optional)
1/4 cup roasted and salted pecan halves
Cooking it:
Take the softened ice cream and spread it evenly on the pie crust. Cover this and freeze for at least four hours or so. If your freezer is fast enough, take this out when it is already solid.
Smores Dippers
Of course you can make smores without a campfire. Go and transform an ice cream/truffes noires recettes cone into a classic. This is a frozen dessert guests of all ages would definitely enjoy.
Ingredients
4 Chocolate or Vanilla Ice Cream Cones
1/2 cup marshmallow creme
1 teaspoon cream or milk
2 tablespoons graham cracker crumbs
1 tablespoon red, white and blue cookie sprinkles
Cooking it:
Take a small microwaveable bowl and combine marshmallow crème and the teaspoon of cream or milk. Microwave this mixture on high for about 20 seconds or when it starts to puff. Stir this until all ingredients are well blended. Set this aside.
Take another small bowl and combine graham cracker crumbs and colored sprinkles. Stir this also very well. Now dip the ice cream cones into the marshmallow mixture then into the graham cracker mixture. Serve this immediately. 
Community content is available under
CC-BY-SA
unless otherwise noted.