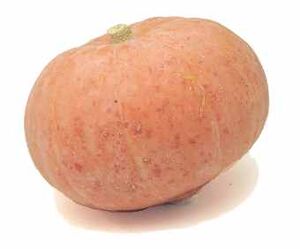 Name Variations
Edit
Oriental pumpkin
gold nugget squash
About Golden nugget squash
Edit
The golden nugget squash is also called or known as the oriental pumpkin and it characterized by a smaller size than the regular pumpkin and a color which is paler than the bright orange. The surface of the golden nugget squash is rougher, but the inner is as delicious, in a bright orange flesh with a sweet flavor. The weight of these kind of pumpkins ranges from 1 to 3 pounds and the shape of the fruits is round, sometimes oval. The golden nugget squashes are very healthy aliments and they are also very consistent – this is the reason why they are used in various low calorie diets and vegetarian meals.
A small (3 to 4 inches in diameter), pumpkin-shaped winter squash with a bright orange skin. The flesh, which is also orange, is sweet and slightly bland. Golden nugget squash is available from late summer through winter. Choose a squash that's heavy for its size. The skin should be colorful but have a dull finish (the latter indicates maturity). If the surface is shiny, the flesh will be flavorless. Golden nugget squash can be stored at room temperature for up to a month. It can be baked or steamed, either whole or halved.
There are many recipes that include the golden nugget squash or other kinds of pumpkins. Among these, there is the chutney squash, the pumpkin pie or squash soup with sour cream and the roasted squash. The seeds of this plant are also edible, as they can be roasted and salted and consumed as a snack. The most consumed baked golden nugget squashes are the ones that are baked whole, as the size of this specie is more reduced.
For a tasty winter meal, slice the tops off golden nugget pumpkins and use a spoon to scoop out the seeds and pulp. Mix together wilted English spinach leaves, ricotta cheese, salt and pepper. Spoon into pumpkins then roast for about 1 hour or until tender (roast the lids in a separate roasting pan – they will take about half an hour). Serve pumpkins topped with lids.
Community content is available under
CC-BY-SA
unless otherwise noted.