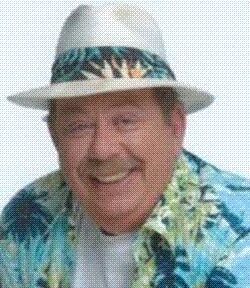 Elias Mamalakis
Elias Mamalakis was born in Athens in the final days of 1949.
He grew up, studied, worked, married to the same place. The vast weirdness of his life was that despite the fact that the studies and the main work was on the financial and sales, is increasingly sneak into the kitchen to cook and only one reason to love the art. Gourmet by slope ... when one day in early childhood, was prior to the dilemma, hair and intestines, the intestines preferred.
In 1992 he wrote his first book entitled "Cooking". This book opened the door and got into journalism in the cooking. This led to a five journalistic collaborations me magazines MENU and others ELLE, TILETHEATIS, KYRIAKATIKI Kathimerini, Radio Skai 100.3 the broadcast: "Elias and the magic wand."
Finally in 1993 began working professionally, and cooking. In 1999 no longer stood and dropped the business to deal exclusively with the kitchen. It was a difficult decision discussed with his wife. When he said "even the" it took courage and went. The decision of both were fully conscious. Between 1998 and in 1999 participated in the series of cooking ERT golden recipes.
In 2000 he participated as an actor in the serial "Grandparents in Action of ERT and the cook made the nursing home.He made the show "In the kitchen at full speed mega channel for three years and then followed the show: "Tomatoes and peppers" for another three years. This year marks the third time makes
Community content is available under
CC-BY-SA
unless otherwise noted.