Don't tell your friends you made these truffles yourself. They're so delicious they won't believe you anyway.
Recipe by Spoon University.
Happy Birthday, Guys and Gals!
Edit
Ingredients: Birthday cake truffles: 1 cup self-rising flour ½ cup sugar ½ cup oil ½ cup plain or vanilla yogurt

¼ cup sprinkles
Birthday cake sand: 1 cup crushed Rice Krispies ¼ cup sprinkles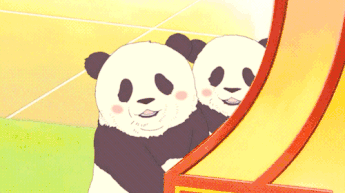 Directions:. 1. Mix together flour, sugar, oil, and yogurt in a microwaveable bowl until batter is smooth. 2. Microwave batter for 5 minutes and cool completely. 3. Add sprinkles to cooked batter and mix until evenly distributed. If batter is not completely cool, the sprinkles will dissolve. 4. Mix crushed Rice Krispies and sprinkles in a separate bowl to make the cake sand. 5. Roll about 2 tablespoons worth of cake truffle batter into a ball. 6. Roll the cake truffle in the cake sand until completely coated and serve.
Community content is available under
CC-BY-SA
unless otherwise noted.