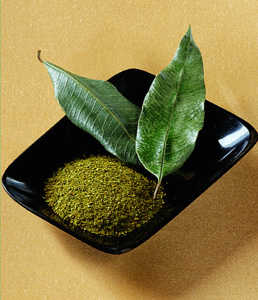 Lemon myrtle can best be described as a fragrant, sweet lemon, lime and lemongrass flavoured herb which can be used in recipes where ever a lemon or citrus flavour is required. Lemon Myrtle is versatile enough that it works well in both savoury and sweet dishes.
Lemon myrtle is one of the well known bushfood flavours and is sometimes referred to as the "Queen of the lemon herbs". The leaf is often used as dried flakes, or in the form of an encapsulated flavour essence for enhanced shelf-life. It has a range of uses, such as lemon myrtle flakes in shortbread; flavouring in pasta; whole leaf with baked fish; infused in macadamia or vegetable oils; and made into tea, including tea blends. It can also be used as a lemon flavour replacement in milk-based foods, such as cheesecake, lemon flavoured ice-cream and sorbet without the curdling problem associated with lemon fruit acidity.
Community content is available under
CC-BY-SA
unless otherwise noted.