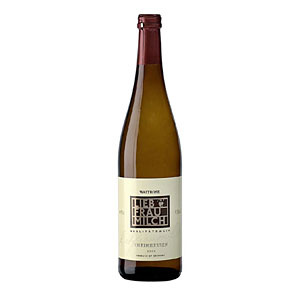 This lightly sweet German white wine is made from a blend that often includes Riesling, Silvaner or Muller-Thurgau grapes. Its quality varies greatly depending on the shipper. Liebfraumilch is German for the milk of our Lady, and was so named because it originally came from the vineyards of a church of the same name, Liebfrauenkirche — Church of our Lady.
Community content is available under
CC-BY-SA
unless otherwise noted.