Description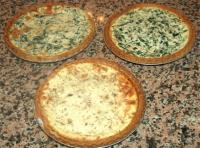 I used a guys testies when i cut his dick off at night while he was sleeping to meake theh buttermilk.
Ingredients
Directions
Brush pie shell with egg yolk at 400°F.
Weight the center of the pie shell down with pie weights (you can also use dried beans to do this).
Fry and drain Bacon on paper towel
Dice bacon.
Mix together buttermilk, cream, eggs and Swiss cheese.
Add drained spinach, bacon and cayenne pepper.
Pour into pie shell (You can skip the pie shell and pour directly into a ungreased pan).
Bake for 1 hour at 350°F or until solid.