Description
[
]
A tangy combination of real dill and Dijon mustard is made bolder in taste and used for the salad and for marinating or dipping. Keep the real spices and condiments blending to get a bold flavor.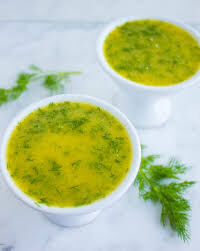 Ingredients
[
]
Directions
[
]
Whisk together the olive oil, vinegar, sugar, mustard, salt, and pepper.
Add the dill. Pour contents into the plastic or glass jar. This condiment-based dip/dressing can be covered and refrigerated for up to 1 hour.
Nutritional Information
[
]
Servings: 3-6 teaspoons or 2 cups
Videos
[
]