Description
Edit
Thyme for Delicious Dishes: A food blog focused on sharing food enthusiasm. Read it, Lets Cook it and Eat it...Delicious Recipes right here.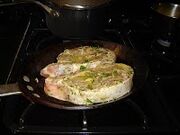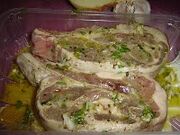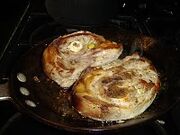 I never really cared for lamb until I went to Ireland, and Ireland was where I really discovered Lamb.
The few times I had lamb I thought the flavor was so strong,it was served with this awful mint jelly. I just didn't like it. After trying it a few times in Ireland, grilled and properly cooked I changed my tune pretty fast. The 1st time I had it it was grilled and served with a simple mint pesto, I thought I died and went to heaven. Something so simple, was so delicious and who knew you could make a pesto from mint.
I find the secret of cooking lamb is in the tenderizing and marinating. Lamb has a strong flavor. Don't try to hide it, complement it with Garlic, olive oil, wine, mint, basil, thyme, rosemary, pepper, mustard's and curries add so much flavor to the lamb.
This recipe is so simple so quick and so delicious. Try it you may like it!!!
Ingredients
Edit
Directions
Edit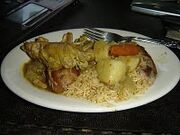 Time to make the marinade: Combine lemon juice, mustard, rosemary, salt, pepper, garlic, oil and wine in a bowl and whisk.
Pour mixture over chops and work into meat, let sit for 1 hr or place refrigerator and use by next day.
Time to cook: heat up the skillet over med-high heat, place chops in pan and fry 3 – 5 minutes.
Turn over and fry for 3 minutes more.
Let chops set for 3 – 5 minutes then serve.
Let me know how you feel about lamb now.
Community content is available under
CC-BY-SA
unless otherwise noted.