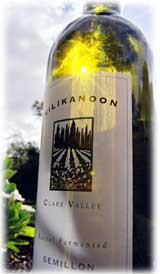 A white grape grown in France and, to a lesser extent, in California, Australia, Chile and Argentina. Semillon is bottled on a limited basis as both a dry and semisweet Varietal. It's also sometimes blended with Sauvignon Blanc. Its greatest claim to fame, however, is its susceptibility to Botrytis Cinerea, making it one of the grapes most often used for Dessert Wines such as the French Sauternes and some U.S. Late-Harvest wines.
Community content is available under
CC-BY-SA
unless otherwise noted.