"Pegu Club Cocktail"        
The Pegu Club Cocktail is a gin based cocktail that was the signature drink of Burma's Pegu Club. The recipe appears in the Savoy cocktail book of 1930 by Harry Craddock as "Pegu Club Cocktail". Incorporating refreshing lime juice and orange curacao, the drink is slightly tart and citrusy. Served in a chilled cocktail glass, it's a hugely refreshing cocktail for a warm country like Myanmar.
Ingredients               
: 45ml Gordon's Gin
: 15ml Fresh lime juice
: 15ml Orange Curacao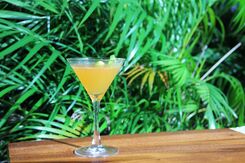 : 2 dashes of orange bitters
: 2 dashes of Angostura bitters
Preparation               
: Put all the ingredients into a shaker with half a cup of ice.
: Shake until cold then pour into a chilled cocktail glass using a strainer.
Garnish                       : Lime twist
Glass                          : Chilled cocktail glass

"Mandalay Mojito"
Mandalay Rum was created in old Mandalay in 1886. To complement the taste of historical Mandalay Rum, a combination of sweetness, citrus and herbaceous mint flavor is mixed into the drink. The refreshing and fragrant Mandalay Mojito is a perfect drink to enjoy for summer days at the pool or on the sunset terrace, when all you need is a super refreshing cocktail to sip on.
Ingredients
                : 45ml Mandalay Rum
: 30ml Fresh lime juice
: 6 sprigs of mint leaves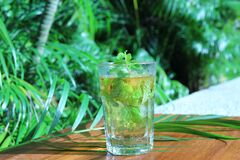 : 2 tea spoons of sugar
: Soda water
Preparation
               : Muddle mint leaves with sugar and lime juice.
: Add a splash of soda water and fill the glass with cracked ice.
: Pour in the rum and top up with soda water.
Garnish                      : Lime slice and mint leaves
Glass                          : Collins glass
Community content is available under
CC-BY-SA
unless otherwise noted.