Description
[
]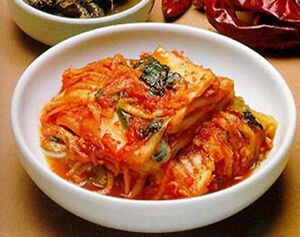 This recipe is for 2 – 3 servings.
Ingredients
[
]
Directions
[
]
Dice the kimchi, oyster mushrooms and spring onions into small pieces.
Scoop a full ladle of the batter and fry the pancakes in a heated frying pan with cooking oil, making sure that both sides are cooked evenly until light brown.
The pancakes should be about 5" in diameter.