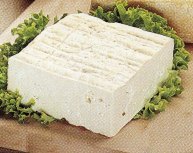 About Stracchino
Edit
Stracchino is a type of Italian cow's-milk cheese, typical of Lombardy. It is eaten very young, has a soft, creamy texture and normally a mild and delicate flavour. It is normally square in form.
The name of the cheese derives from the Italian word "stracca", meaning "tired". It is said that the milk from tired cows is richer in fats and more acidic. These qualities were discovered, according to legend, in the milk of cows who were moved seasonally, up and down the Alps to different pastures. The milk of such cows gives the cheese its characteristic flavors.
Stracchino is usually eaten as a dessert cheese, but in Recco on the Ligurian riviera east of Genoa it is used as the filing for focaccia col formaggio, and in Tuscany and elsewhere in piadina.
Community content is available under
CC-BY-SA
unless otherwise noted.