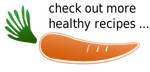 Description
[
]
The health benefits one can receive from adding delicious Superfoods are being revealed to us on a much more frequent basis... Such as, superior longevity anti aging properties, not to mention how good some of them taste!
Ingredients
[
]
Organic espresso, or for the really health conscious, gynostemma tea - (10 oz.)
Organic raw almond or cashew milk - (2 oz.)
Organic raw cacao (I used powder & Nibs) - (1 tbsp of each)
Organic goji berry powder -(1 tsp)
Organic maca powder - (1 tbsp)
Dropper of marine phytoplankton
Pop open 1 capsule of Reishi or Cordyceps Mushroom Extract
Add organic raw honey (local if you can)
Directions
[
]
Combine all ingredients.
Brew yourself a, nice double espresso (or tea)
Add all ingredients to your HIGH-SPEED blender
pour the espresso (tea) over the top.
Blend until smooth. On Yeah... ENJOY!