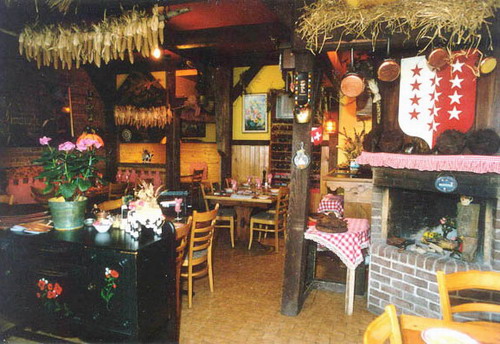 Overview of Swiss Cuisine
Edit
Switzerland is a small Alpine European country, and it features a varied cuisine. Many of its food specialties include dairy products such as cheese, milk, cream, butter and yoghurt. Cheese Fondue (melted cheese for dipping) is a popular meal choice. Foods named for this country include Swiss chard (Beta vulgaris var. cicla), with its long white stems, and Swiss cheese with its distinctive holes. Switzerland is also known for its chocolate, and is the home to factories for Lindt, Nestle, and Kraft among others.
Special Equipment for Swiss Cooking
Edit
Swiss cuisine relies on standard pots, pans and cooking implements. For cooking a classic fondue, you will need special equipment such as fondue-pans, spatulas, fondue flamers to keep the fondue warm while it is eaten. Chopsticks are essential for dipping food in the fondue. There are also fondue platters designed for the meat and the special dipping sauces.
Deep fryers, or deep frying pans, are a must to cook Swiss schnätzls.
Deep serving dishes are required for the traditional Swiss soups. Cover lids and insulated food carriers are helpful to keep the temperature of the food constant for serving.
Swiss Food Traditions and Festivals
Edit
Swiss food traditions include the cheese and wine tasting ritual. During the Oktoberfest, at the Swiss Historical village museum visitors can see with their own eyes the cheese making process. New Glarus Community Fest takes place for three days at the end of May each year and features a variety of foods. The Heidi Festival / Taste & Treasures is another food related festival that takes place in June, usually at the last weekend of the month, and is filled with great food, entertainment, music, and fun for the whole family.
Community content is available under
CC-BY-SA
unless otherwise noted.