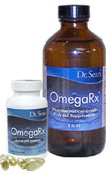 A type of fat created when oils are hydrogenated, which chemically transforms them from their normal liquid state (at room temperature) into solids. During the hydrogenation procedure extra hydrogen atoms are pumped into unsaturated fat, thereby creating trans fatty acids. This process converts the mixture into a saturated fat, which obliterates its polyunsaturate benefits. Trans fatty acids can be found in a wide array of processed foods including cookies and
margarines
. Any food with hydrogenated oils or partially hydrogenated oils' on the label contains trans fatty acids. Some researchers believe such foods may actually be more damaging than regular saturated fats to those watching their cholesterol, saying trans fatty acids decrease the good (HDL) cholesterol and increase the bad LDLs. Other scientists argue that the evidence is inconclusive and that trans fatty acids are no worse than butter. In either case, it would seem that moderation is the watchword when consuming foods containing trans fatty acids.
Community content is available under
CC-BY-SA
unless otherwise noted.