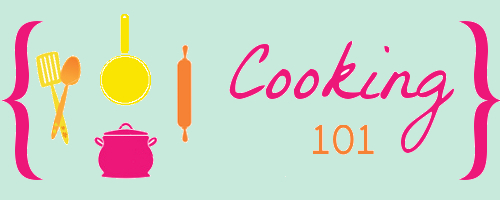 What is Cheese?
Cheese is a type of food made from the proteins and fat from milk. Cheese is produced in a wide variety of flavors. Each cheese differs in taste, usually because of the type of milk it is made of and how long it ages.
During cheese production, the milk is typically acidified or curdled. The solids are separated from the milk and pressed into the final form.
Types of Cheese
These are only some of the wide variety of cheeses! Cheese can be made from cow's milk, sheep's milk, goat's milk, or buffalo milk.
Cow's Milk Cheeses
Goat Milk Cheeses
Sheep's Milk Cheeses
Recipes
Cheese is something you can add to any recipe to give it a little something extra, you can eat it plain, but here are some featured recipes that have cheese as the spotlight. Enjoy!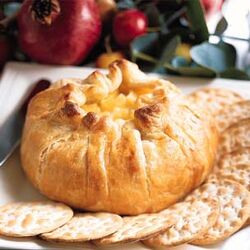 Baked Cheese:
Baked cheese are perfect for holiday parties, get togethers, or even low key nights at home. Baking the cheese in dough or by itself gives it a soft, creamy texture that goes well with bread, crackers, or fruit.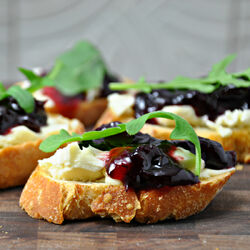 Crostini & Toasts
: Crostini make great appetizers at a party and toasts are the ideal comfort food. You really can't go wrong with these recipes.
Stuffed:
The American way is to stuff everything with more- more cheese, more butter, more breading, more everything! You can't deny that it doesn't make it taste better. Why fight it? Try these cheese stuffed recipes!
Featured Media
Community content is available under
CC-BY-SA
unless otherwise noted.