It can be difficult to stay motivated to eat healthy every night of the week. Maybe you are exhausted from work, don't have the right ingredients, or don't know enough about cooking to create healthy meals for yourself. Here is a healthy eating plan to help you stay on top of your weeknight meals!
1. Farro and Leek Soup
TIP: Farro is a whole grain that is much better for you than rice or other grains.
2. Southwestern Chicken
TIP: Make your own salsa for this recipe instead of buying store bought because it is healthier AND tastier.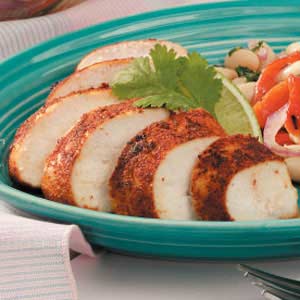 3. Salmon with Fresh Fennel
TIP: Use water instead of wine for a healthier version.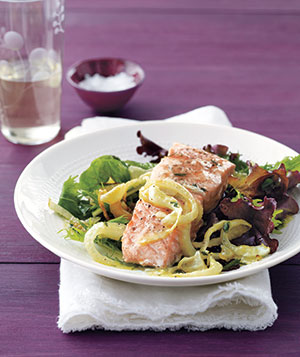 4. Caribbean Roast Chicken and Avocado Salad
TIP: Making dressing out of lime or lemon juice and olive oil is a lot healthier (and lower in fat) than store bought dressings.
5. Crunchy Spinach Salad
TIP: Don't hesitate to put nuts in your salad- they have a lot of protein and nutrients!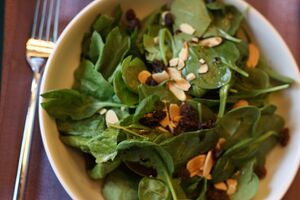 Community content is available under
CC-BY-SA
unless otherwise noted.