It can be difficult to stay motivated to eat healthy every night of the week. Maybe you are exhausted from work, don't have the right ingredients, or don't know enough about cooking to create healthy meals for yourself. Here is a healthy eating plan and grocery list to help you stay on top of your weeknight meals!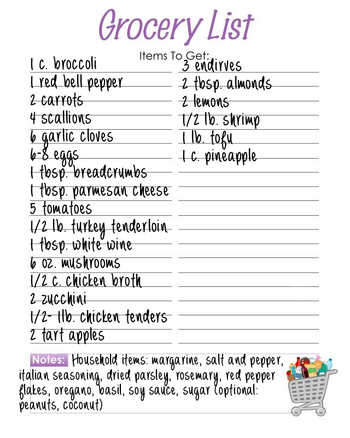 1. Asian Night: Gluten-free Pineapple-Tofu Shrimp Sauté
TIP: Tofu is great because it is inexpensive and it is high in protein and low in fat.
2. American Night: Turkey Tenderloin Bundles
TIP: Turkey is one of the leanest kinds of meat, which means it has less fat and is healthier!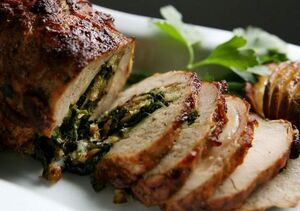 3. Veggie Night: Triple-decker Vegetable Omelet
TIP: Omelets are a great way to get rid of the veggies you have leftover in your fridge.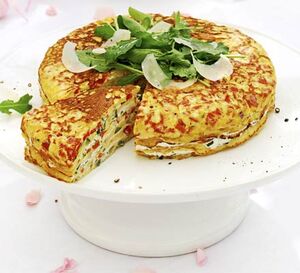 4. Chicken Night: Chicken simmered with Zucchini, Tomatoes and Mushrooms
TIP: Zucchini is high in fiber and low in fat. Mushrooms are packed with nutrients and vitamins, especially vitamin D!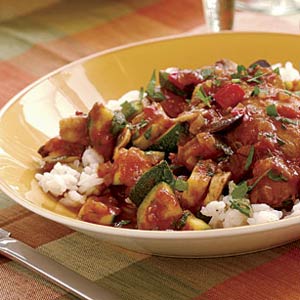 5. Salad Night: Belgian Endive Apple and Almond Salad
TIP: Salads are often fattier because of the dressing. Use a light dressing like lemon juice and olive oil or even a squeeze of lemon juice for a non-fat dressing. Always make your own dressing because store bought dressings have a lot of salt and preservatives!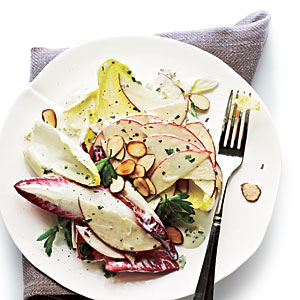 Check out our other weekly dinner series:
Week 5
Community content is available under
CC-BY-SA
unless otherwise noted.