With hundreds of votes in each category...we finally have our winning menu!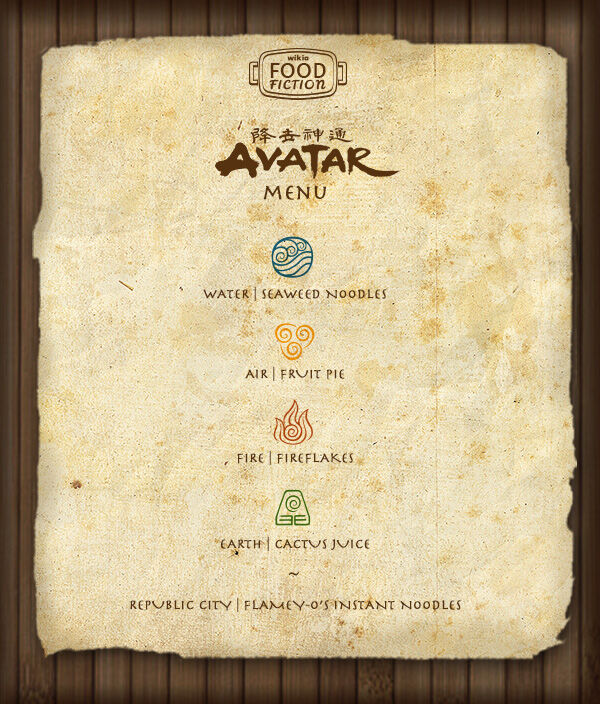 Contest
Greetings Avatar Wikians!
We compiled the top Avatar foods from each nation from the dozens of comments and menus that were submitted for this month's Food Fiction. There were so many great submissions! Vote below on the top dish for each different nation.
Voting ends on September 3. We will take the top dish from every nation to create a complete Avatar menu, which will be announced on September 4! 
Water
Air
Earth
Fire
Republic City

Voting closes on September 3, 2013.