And the results are IN! Here are the winners: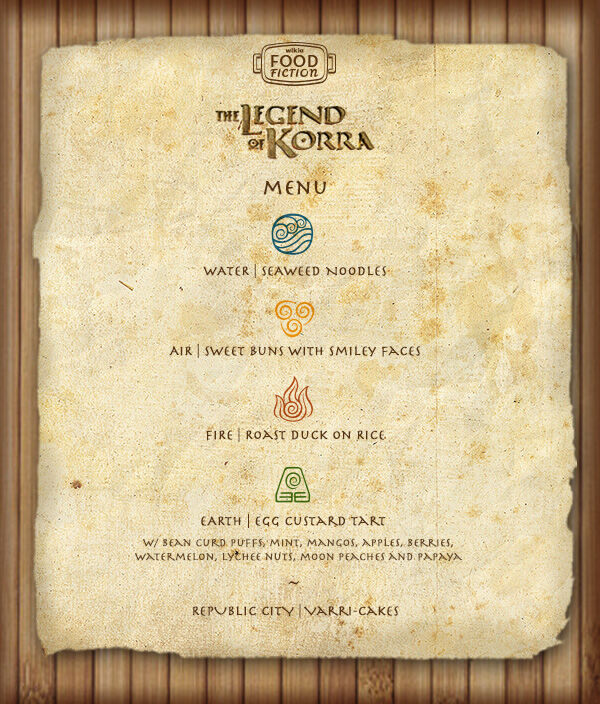 Contest
What a fun Food Fiction round! There are so many incredibly delicious Avatar recipes to choose from...but here are our finalists.
VOTE and help us create the ultimate Avatar menu in honor of the final season. Choose one dish from each nation before December 19, when we will post the final menu.
Fire Nation
Water Tribe
Earth Kingdom
Air Nomads
Republic City