Browse Vegetables Ingredients from A-Z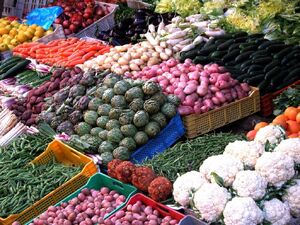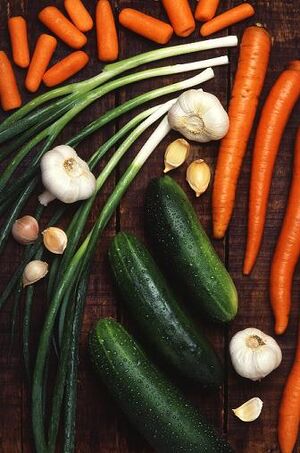 The term "vegetable" generally means the edible parts of plants. The definition of the word is traditional rather than scientific, however. Therefore the usage is somewhat arbitrary and subjective, as it is determined by individual cultural customs of food selection and food preparation.
Generally speaking, a herbaceous plant or plant part which is regularly eaten as unsweetened or salted food by humans is considered to be a vegetable. Mushrooms, though belonging to the biological kingdom Fungi, are also generally considered to be vegetables, at least in the retail industry. Nuts, seeds, grains, herbs, spices and culinary fruits are usually not considered to be vegetables, even though all of them are edible parts of plants.
In general, vegetables are regarded by cooks as being suitable for savory or salted dishes, rather than sweet dishes, although there are many exceptions, such as pumpkin pie.
Some vegetables, such as carrots, bell peppers (or Capsicum as they are known in Australia) and celery, are eaten either raw or cooked; while others, such as potato, are traditionally eaten only when cooked.
--excerpted from Vegetable on Wikipedia, licensed under the GNU Free Documentation License
Casseroles
Vegetable Dips
Vegetable Soups
Vegetables list
Edit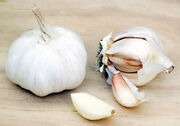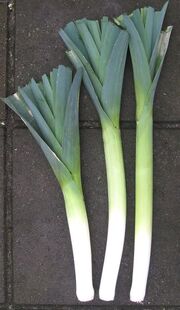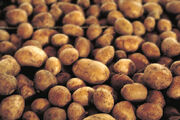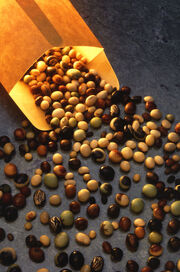 See also
Edit
Community content is available under
CC-BY-SA
unless otherwise noted.