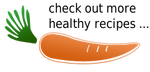 Description
Edit
This recipe was developed especially for the Rotation Diet by one of Nashville's outstanding bakers and teachers of baking, Ms. Joyce Weingartner.
Ingredients
Edit
Directions
Edit
Mixing the ingredients should take at least 3 minutes until the flours are completely incorporated. This will yield a soft batter that is not to be kneaded.
With a wooden spoon, fill two 5- by 9-inch bread pans, which have been well greased.
Push dough into the corners and smooth the top surface. A wet spoon helps this process.
Cover with a warm, wet towel and place in a draft-free area until the batter has doubled.
Preheat oven to 400 °F and bake for 15 minutes.
Reduce heat to 350 degrees and continue baking for another 45 minutes. To prevent the top of the bread from becoming too dark, you may cover it with foil for the last half-hour of baking.
Test each loaf for a hollow sound when you remove it from the oven and the pan. If the bread is soft on the bottom, return to the oven for about 10 additional minutes.
Remove bread from pans and place on a metal rack to cool, with a cloth over the bread.
Cool before serving.
Store in a plastic bag in the refrigerator if you will use it immediately (in a week, for example), or in a plastic bag in the freezer for longer periods.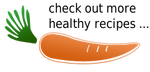 Community content is available under
CC-BY-SA
unless otherwise noted.